Annelie Pompe
Devold ambassador
Born

1981

Home base

Gothenburg / The world

Work

Diver and adventurer

Favorite place

Nepal / Kathmandu, the Swedish west coast and Bali.

Instagram
The Swedish freediver and adventurer Anneli Pompe holds the world record in scuba diving, at 126 metres, and is the first Swedish woman to have climbed Mount Everest from the northern slopes.
She's also climbed all of the Seven Summits. Anneli's lifestyle requires woollen underwear and she's been a Devold ambassador since.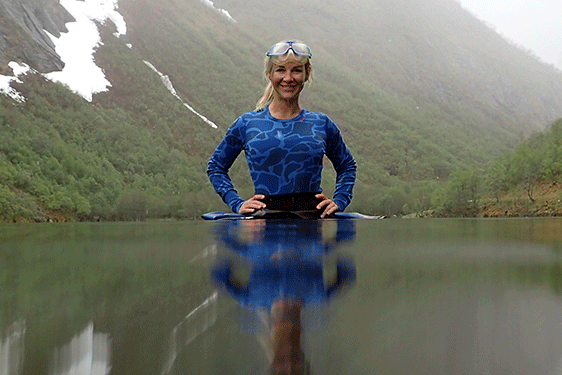 I easily get cold but love being out in the cold. That's why I practically live in Devold clothing all year round. Devold has revolutionised my lifestyle because wool keeps me warm even when it gets wet, it doesn't smell, it's soft, and is comfy to wear. I wear wool when I'm doing yoga, running, hiking in the mountains – even when I'm sleeping.