Vincent Colliard
Devold ambassador
Born

1986

Home base

Biarritz, France

Work

Ski explorer, adventurer and photographer

Favorite place

Instagram
"Vincent is a young, energetic, and strong man who can power on when everyone else is shutting down. That's how Børge Ousland describes his successor, the French polar explorer and Devold ambassador Vincent Colliard.
Together, they run the Ice Legacy project, which sees them crossing the 20 largest glaciers in the world on skis and highlighting the issue of glacier decline. Vincent has sailed around the North Pole, crossed the Atlantic and Patagonia, and weathered demanding expeditions into the Antarctic. He's also an ultramarathon runner, having completed several 80-kilometre races. He's also a photographer for Patagonia and the National Geographic.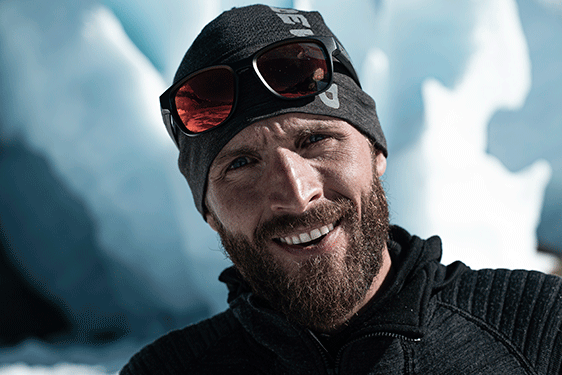 Wool is breathable, very rarely needs washing, and degrades naturally. To preserve our planet, the choices of clothing we make in the future must use natural materials produced in the most environmentally friendly way possible. That's why I opt for Devold.
Other inspiring ambassadors