In recent years, the sweaters, still in their original patterns and colors, have tripled in popularity in Norway, especially in urban areas. Today knitted sweaters are more than a practical garment for workers in weather-exposed occupations, they are just as much a fashion statement on asphalt or when dining alfresco.
Being active, logging off and exploring nature is popular in big cities around the world. Of equal importance iscaring for the environment, animal welfare and sustainability. All of whatthese stand for are encompassedin Devold's new sweater collection.
A forever hit
The Svalbard sweater has exploded in popularity in recent years. Designed by Italian Olmes Carretti, and featured in red, he took inspiration from the original Ferrari factory he grew up right next door to.
Buy here
Nansen remixed
We have remixed one of our most iconic sweaters into a new thick wool cardigan, making it a fashion statement over a shirt or an ideal jacket for cold days.
Buy here
The iconic Norwegian knitted sweater
One of Devold's most famous sweaters, Nordsjø, has been redesigned for the first time to include a clean women's model, with an oversized and feminine fit. The Nordsjø sweater has for a century been regarded as the original Norwegian knitted sweater.
Buy here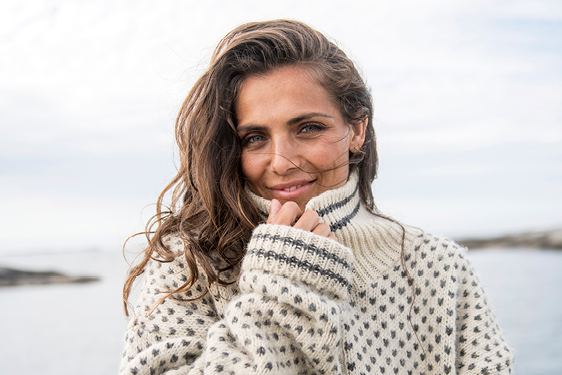 Made to last
Jørgine Massa Vasstrand, perhaps better known as Funkygine, has grown up in wool from Devold, but there is one garment that evokes particularly good memories.
"My favorite garment from Devold is probably the Nordsjø sweater from my grandfather. I always wear it when I am at our cabin at Strandafjellet. I remember the sweater was so big it reached to my knees when I was a child", says the 29-year-old, who is one of Devold´s Brand Ambassadors.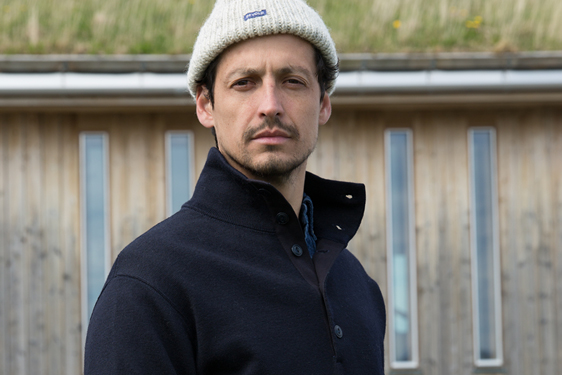 Blaatroie - the original workwear
Blaatrøia has been in use among seamen along the Norwegian coast since the 19th century. The sweaters are tightly knitted usingour best comb yarn, to keep wind and weather out. Gradually, the Blaatrøie became a garment every sailor with respect for himself owned, and for many years Blaatrøia, has been Devold's best-selling product in workwear. Due to its elegant, form-fitting design, it soon became just aspopular among other people as well and was readily used for workwearand leisure alike.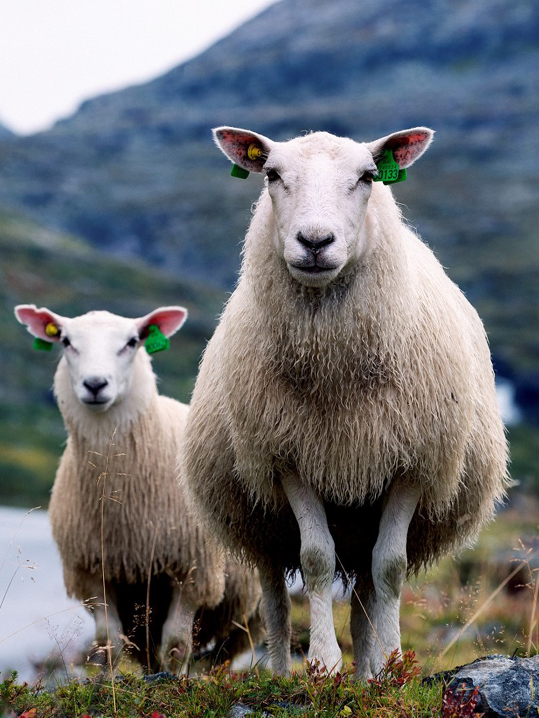 100% Norwegian wool
Norwegian wool is one of the most environmentally friendly and sustainable textiles in the world today, and the Norwegian wool we buy through Norilia is certified with the Norwegian "Svanemerket" label. Due to the fact that the Norwegian agriculture communityis well organized, we can ensure transparency of the entire value chain; from the sheep farmer, through the wool pipline, all the way to you, the decerning consumer.

There is very little pesticide residue in Norwegian wool. In the summer, over 85% of all Norwegian sheep graze in the open land where no pesticides are used whatsoever.
Quote
It took us 166 years to make these sweaters. Quality takes time. Devold Originals are an elegant protest against fast fashion.