From inner to outer layer
Everyone knows that innermost garments should be woollen, but not everyone is aware of the benefits of wool as a middle layer too. Unlike synthetic garments such as classical fleece clothing, wool retains warmth even when it gets moist. Fleece and cotton as a middle layer does not serve its purpose as soon as it absorbs moisture. Wool, on the other hand, will continue to provide insulation if the weather turns bad during your trip.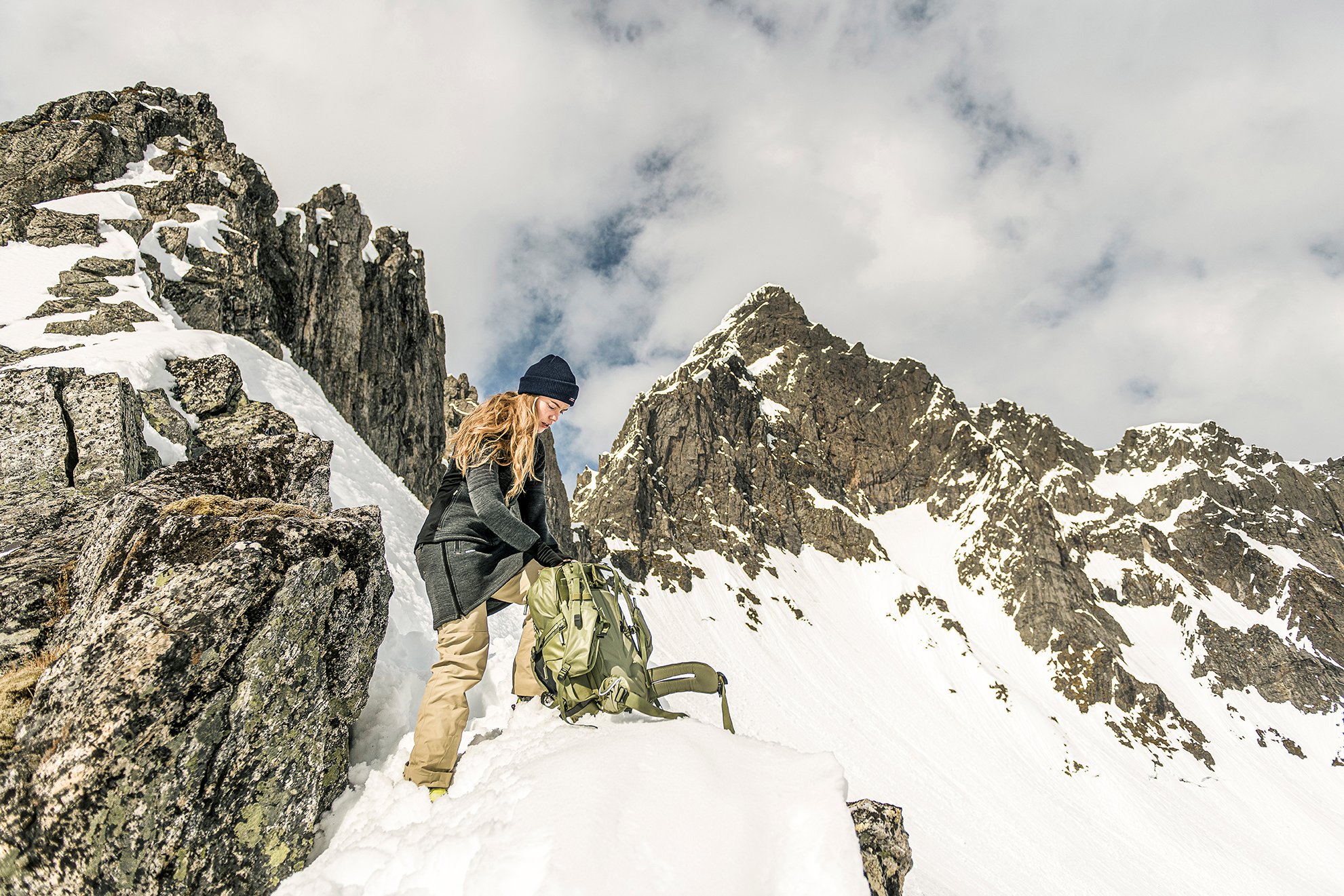 Temperature regulating: warm in cold conditions and cool in hot conditions.
Can carry up to 35% of its own moisture without feeling damp, and retains warmth even if the garment gets wet.
Reducing weight is important, and wool has traditionally been heavier than synthetic middle layer garments. We've been working with wool for 165 years and we're constantly seeking to create the ultimate leisurewear using wool. Using wool and spacer as an innovative combination of materials, we offer middle layer garments that combine low weight with warmth in a whole new way. Revolutionary for everyone who loves the great outdoors.
New innovation Product series Tinden Spacer
The revolutionary Devold® Tinden Spacer product series gives optimum heat insulation, while keeping weight down. The is the first time that the Spacer material is combined with wool; by adding air pockets on the inner side of the material, for extra insulation. This innovative technology means that wool can compete with other materials with a high heat-to-weight ratio. The products also feature the natural characteristics of wool, including optimum temperature regulation and keeping you warm even when you get wet. The series comprises a jacket, vest and skirt with low weight and optimum heat insulation.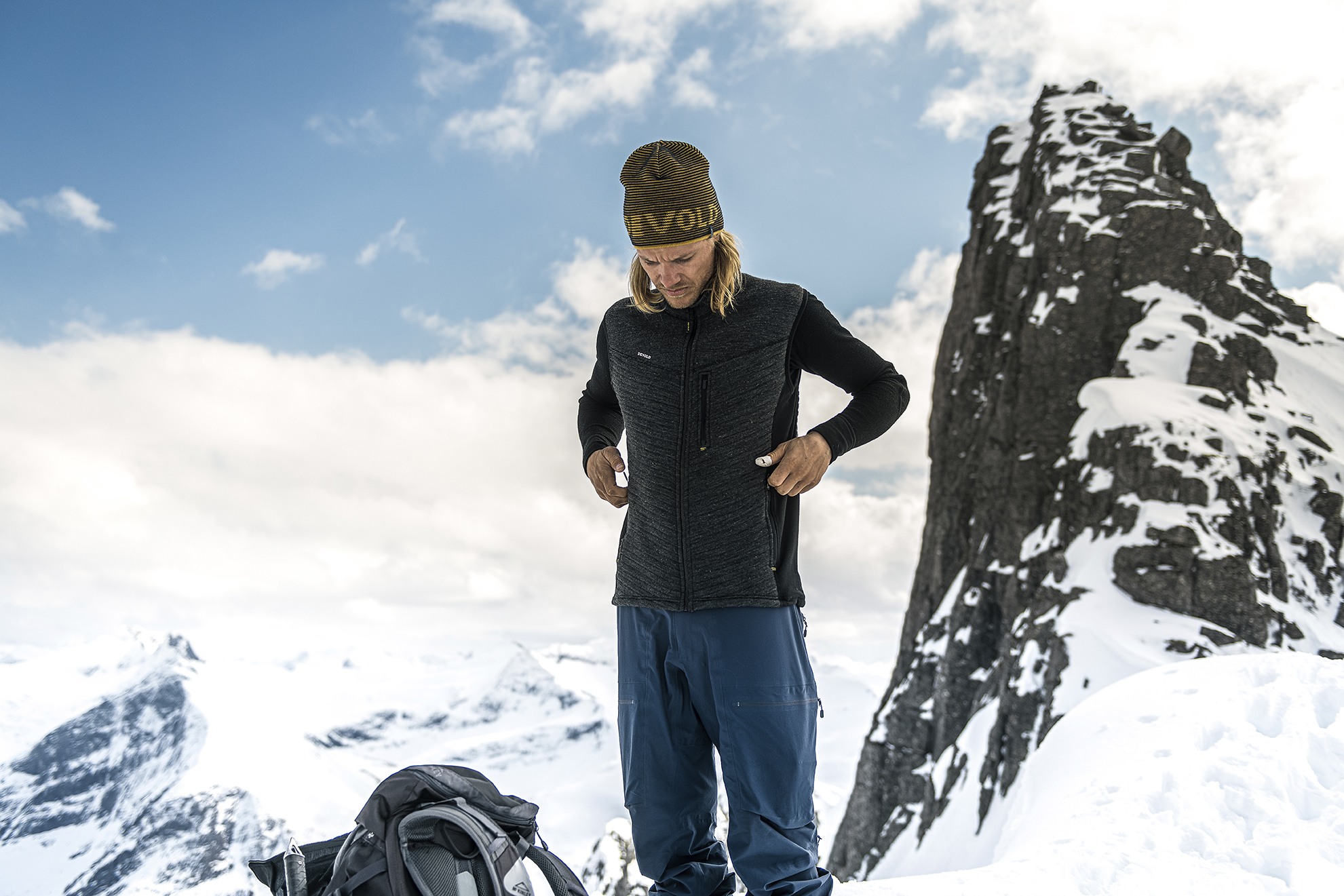 For the extra cold days
Devold® Thermo is a comfortable jacket with excellent heat-insulation characteristics. This is the garment for people who enjoy being out in cold weather. The jacket has wedge-shaped sides for maximum movement, and wrist warmers with thumb holes. The breast pocket has cable opening. Devold® Thermo Jacket is made from 100% pure new wool. Devold® Thermo is a good insulating middle layer, and can also be worn as an outer garment on cold and dry days.
Perfect leisurewear
Devold® Nibba is a middle layer garment made from 100% merino wool, with an excellent heat-to-weight ratio. Wool is breathable, transports moisture away from the body and naturally prevents odour. Nibba garments, comprising both jacket and trousers, have a flexible fit to give a relaxed style, and the brushed interior makes these garments superbly comfortable, due to their light weight and good insulation properties. Perfect leisurewear.
At Devold, nothing inspires us more than wool's unique characteristics. No laboratories in the world can compete with the natural benefits of wool.
Resistant to bacteria, which prevents sweaty odours, and also means that you don't need to wash the garments so often.
Flame-resistant, since in contrast to fleece, which melts at high temperatures, wool does not ignite on contact with flames.