But are you thinking of thick woollen socks and itchy sweaters when you hear the word wool? It probably seems strange then that wool can enhance your running experience. Merino wool is, however, different from the home-knitted sweaters from your childhood, and wool's natural properties are the result of millions of years of evolution. Not properties you can create in a laboratory, which is where synthetic fibres are made. We have therefore listed seven good reasons why you should try wearing wool when running:
1. Less odour
Wool is naturally bactericidal, which means the smell of sweat does not cling to the material in the same way as it does on other materials. This is due to the ability of merino wool to absorb sweat quickly and allows it to evaporate as well as the fibres having a negatively charged, scaly surface. Synthetic fibres often have a smooth positively charged surface, where whiffy bacteria thrive. In fact, synthetic fibres can increase the degree of odour as they may create a breeding ground for bacteria.
Whereas a garment made of merino wool can be worn several times without washing, as long as you air it between sessions.
2. Temperature regulating
The natural properties of wool make it feel warm when it's cold and cool when it's hot. This is because merino wool is extremely hydrophilic – it absorbs or releases moisture, as needed. In other words, the premise that wool is only for the winter is a myth.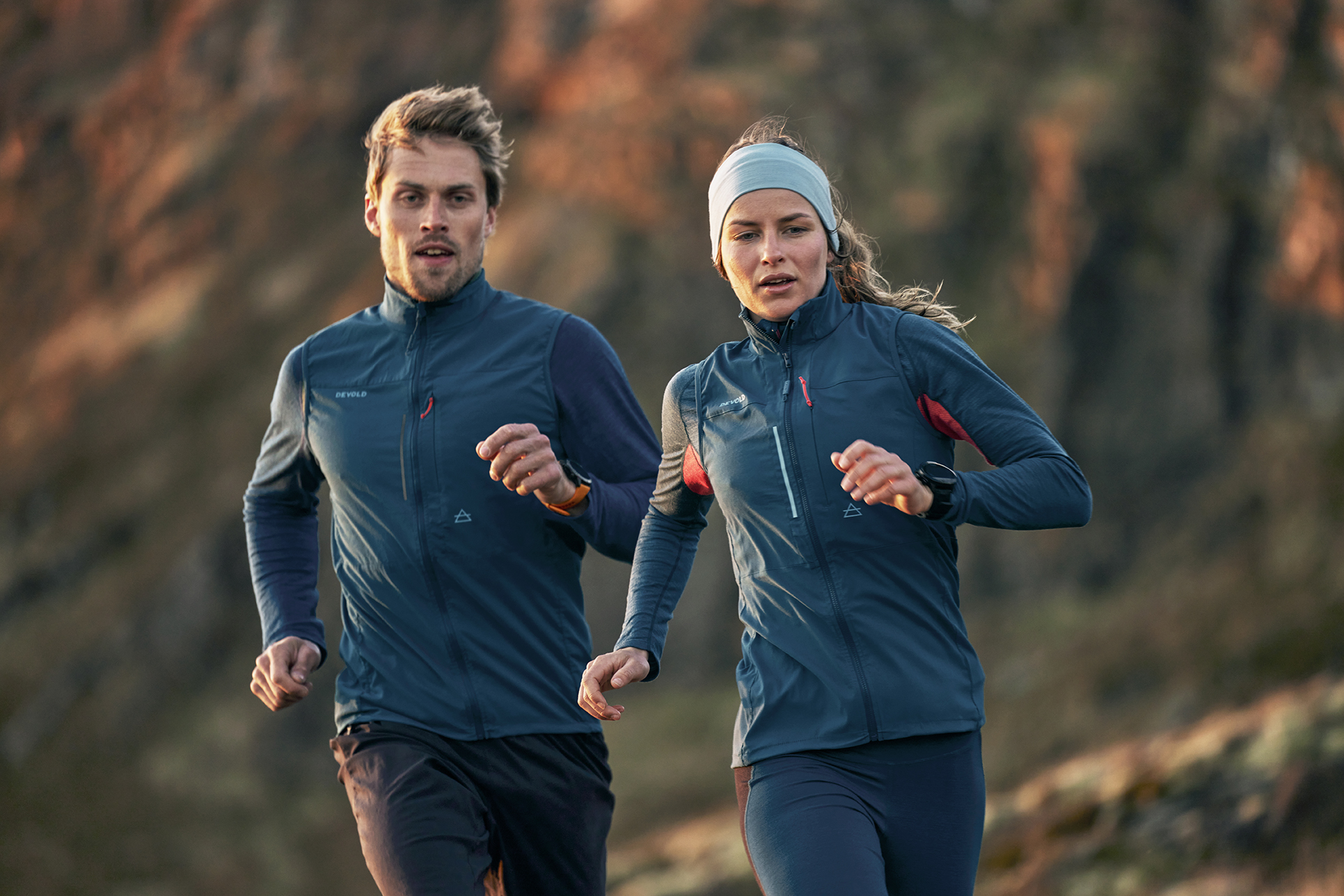 3. Feels dry
Did you know wool can absorb up to 35% of its weight in moisture, without feeling wet? A garment made of 100% merino wool can absorb moisture corresponding to 35% of the garment's own weight – without it feeling uncomfortable.
In other words, it won't feel clammy and stick to the body when you start to sweat.
4. Eco-friendly
Washing polyester garments releases large amounts of microplastic into the sea. Wool is completely natural and does not release microplastic. And it doesn't need to be washed as frequently.
5. Insulating properties
When you run in a cool climate, a garment made of cotton or a synthetic fabric will get cold as soon as it gets wet. Wearing wool means you can easily take a break outdoors – whether it's cold or you're sweaty. Merino wool's curly fibres have high insulating properties. This structure allows millions of small air pockets to encapsulate body heat, creating a buffer zone against the cold.
6. Healthy microclimate against the skin
The ability of merino wool to control both temperature and humidity, as well as antibacterial properties, helps create a healthy microclimate for your skin – which in turn can alleviate eczema and other skin problems. An Australian study showed how children with eczema became noticeably better by using super fine merino wool, below 17.5 um, over an extended period.
7. UV protection
Wool also absorbs UV radiation, providing natural protection against the sun. The strength can vary from UPF 20 to 50+ depending on the thickness and colour of the garment.