The expedition was impossible. Biting cold, pitch darkness and fragile, drifting ice made crossing the Arctic Ocean on skis in the winter unthinkable. Nevertheless, Børge Ousland and Mike Horn achieved the impossible. When they reached their destination on 6 December 2019, they had pushed the boundaries of what the human body can endure.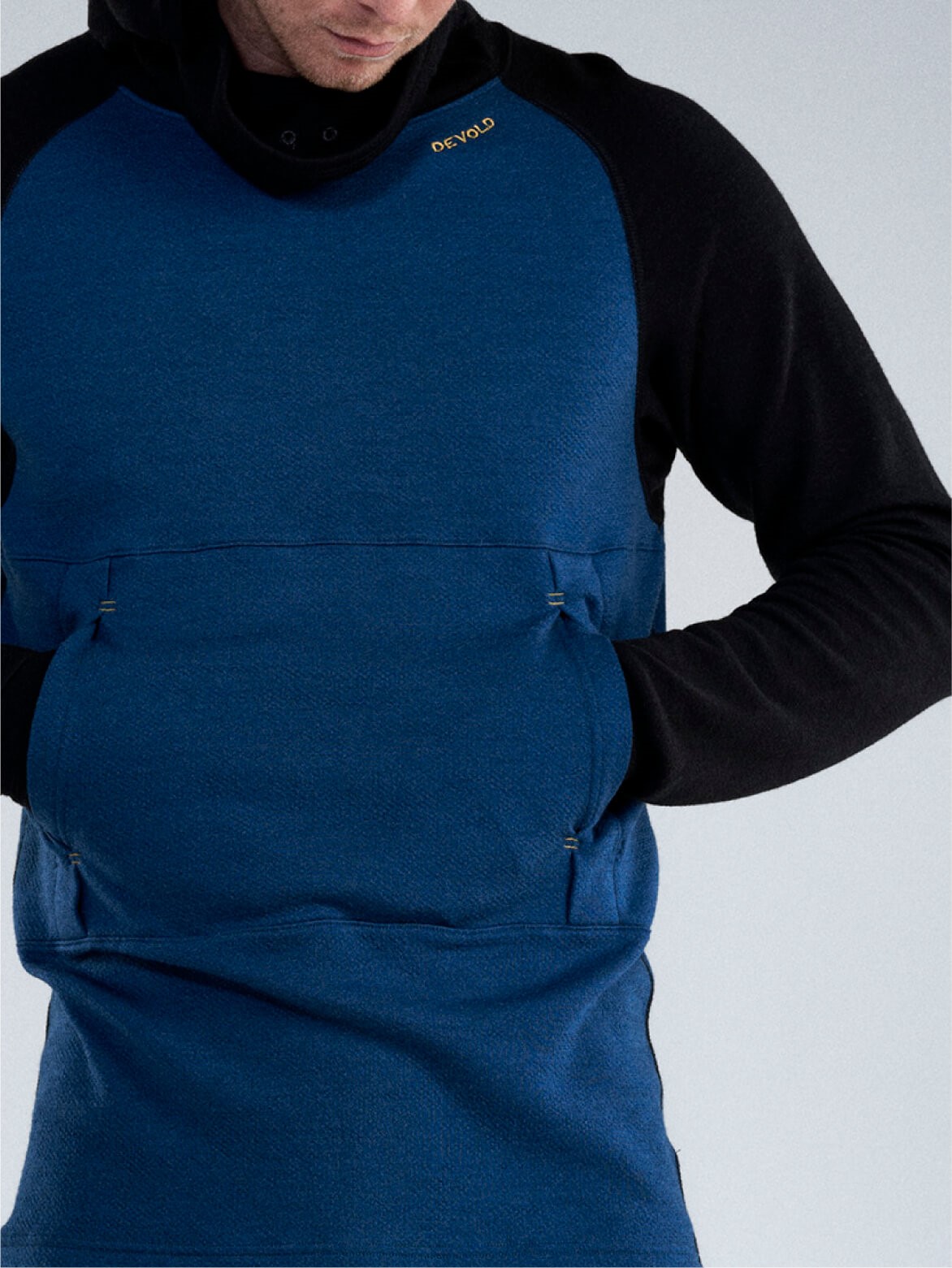 EVERY LAST DETAIL COUNTS
In the world's most inhospitable regions, every choice you make–down to the tiniest detail–is a matter of life and death. Planning ahead of the expedition took no less than two years. Routes, weather conditions, ice movement. Every gram must be calculated. The food packed provides precisely the nutrition that a human being needs to survive for up to 85 days. Clothing must be kept to a minimum–and it must function where few people dare to go.
During the planning phase, Ousland recognised a need to adjust the garments that he had taken with him on a number of expeditions: Devold Expedition. If you head to Earth's northernmost point in the winter months, the light of the moon is all you have. When the clouds cover that small, cold light, you are all alone with the light from the headlamp.
Keeping your batteries warm is therefore crucial for survival. So Ousland called Devold in advance ofthe expedition to get a pocket sewn in against his stomach to keep the batteries warm.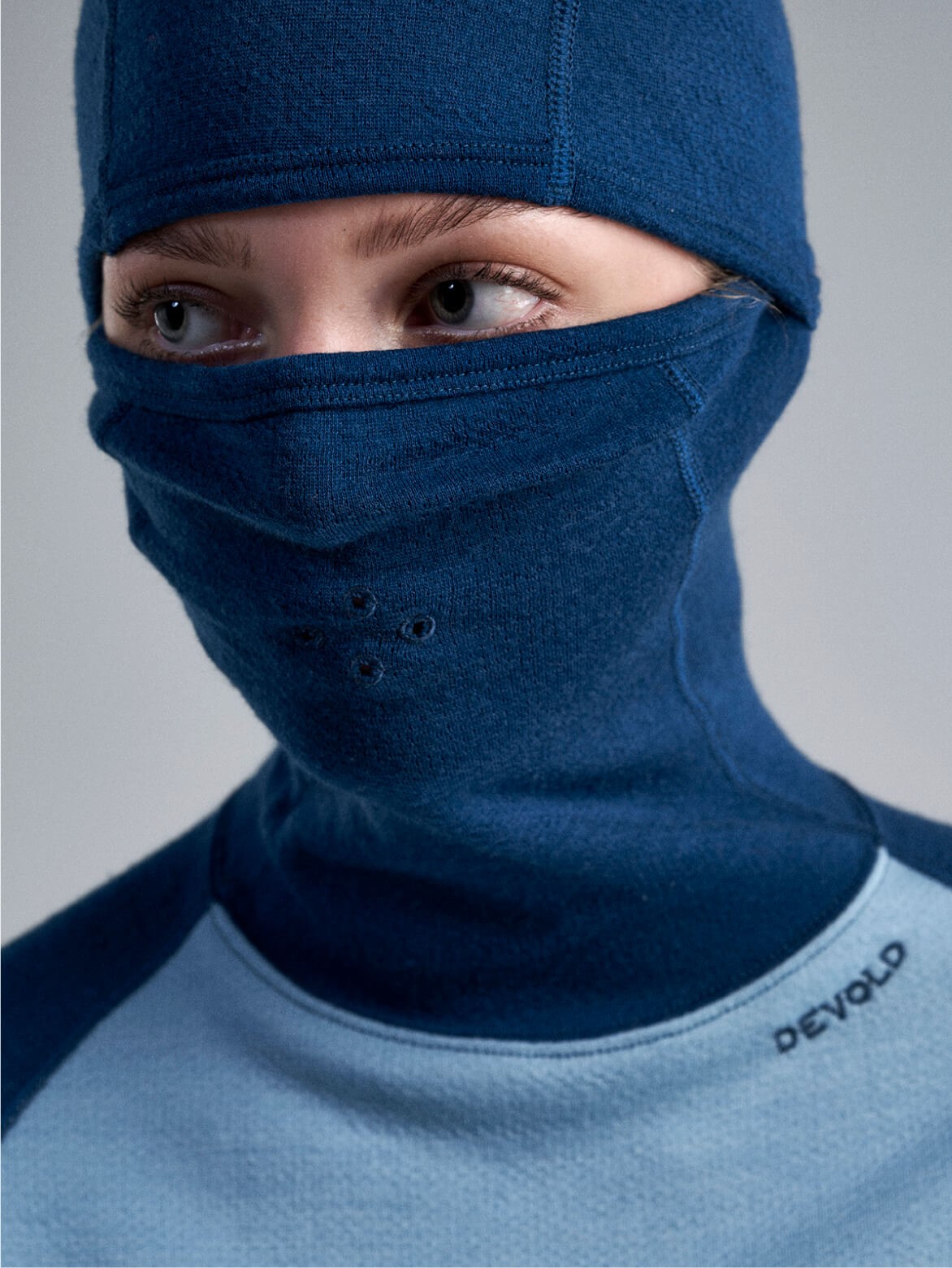 THE FIGHT AGAINST MOISTURE
But even with biting temperatures of 40 below zero and high winds, it's not the cold, the darkness orthe number of demanding kilometres to travel that is the worst thing. The fight against humidity is afight for survival. Everything that is wet freezes to form ice.
In the Devold Expedition Arctic baselayer, moisture is transferred away from the skin to the outside of the garment, where it evaporates. At the North Pole, this moisture becomes ice that has to be brushed away, but the most important thing is that the moisture does not freeze and form ice on the body. This is called Aquaduct technology and was developed by Devold.
After the expedition, Ousland and Devold's designers adapted, adjusted and improved the functions of the woollen baselayer in order to create the ultimate expedition garment. Devold Expedition Arctic is a direct result of Børge Ousland's extreme product testing for 87 days in the Arctic.