«She is Outdoors, Women's Gear Awards», is the name of the first European award ceremony, that honors and rewards outdoor gear designed for women. 37 products from 28 different brands, such as The North Face, Norrøna, Fjellräven, Salomon and many other global brands, were nominated. Among them, a reversible wool baselayer from Sunnmøre, which became the big winner during the awards.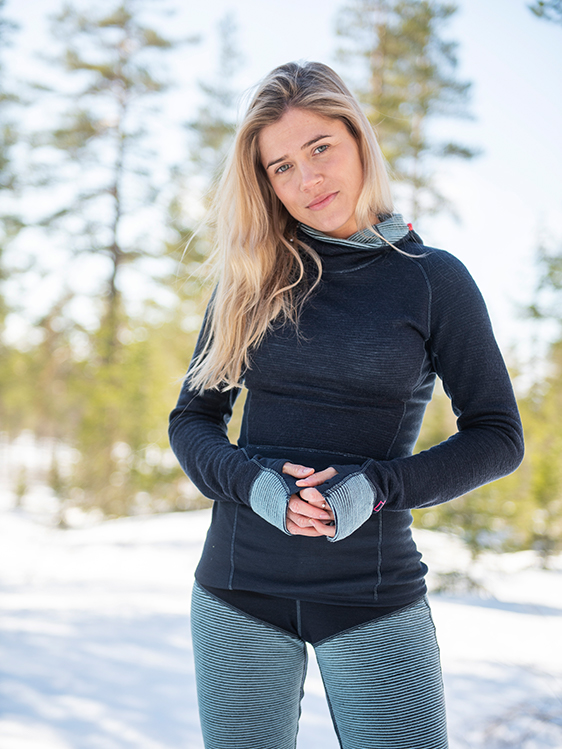 Tuvegga Sport Air was nominated in the category of outdoor clothing, but won the «Overall Winner», which means that the wool baselayer outperformed gear from all six categories: Expedition, Camping, Hardware, Footwear, Apparel and Sustainability.

The jury's evaluation was as follows:

"From the first touch, this baselayer felt special. All the women on the jury, covering a wide range of body types, said the same thing: this baselayer was perfect to put on and fit comfortably in all the right places. That's impressive. The hood provides good visibility and warmth where needed, and it looks good when pushed back. The unique rib knit allows for year-round use, meaning a lightweight, windresistant cover is all that's needed in summer, but keeps you impressively warm on cold winter days. Finally, sustainable manufacturing means your heart is as warm as your arms, legs and head! A very worthy winner of the overall award."

- We are so proud! Tuvegga Sport Air has already won an overwhelming number of awards, but this award, as the first of its kind, hangs extra high for us. Tuvegga Sport Air is designed by women for women, says CEO of Devold, Cathrine Stange.
Gets the women out there
Outdoor gear has traditionally been designed by and for men. For a long time, women have had to wear backpacks designed for longer upper bodies and wider shoulders, worn woolen garments with a tight waistband, used jackets and trousers adapted to a different chest and other hip sizes.

Today we see as many women as men in the great outdoors - but for outdoor gear, the selection for women is still more modest.

- I do not like to make a difference between the sexes, but there is no point in being gender neutral when you design technical clothing for hardcore outdoor life, says Devold designer, Camilla Pihl Raugland, who has designed Tuvegga Sport Air.

She points out that Tuvegga also comes in a version that is adapted for men, but that there are clear differences between the two.

- As a woman herself, it is natural to design especially for the female body. This includes placement of pockets, seams, width of waistband and chest area. For example, the wide waistband in Tuvegga Sport Air is designed in merino wool to provide extra protection for internal organs, as women are more prone to urinary infections in cold temperatures, says the Devold designer.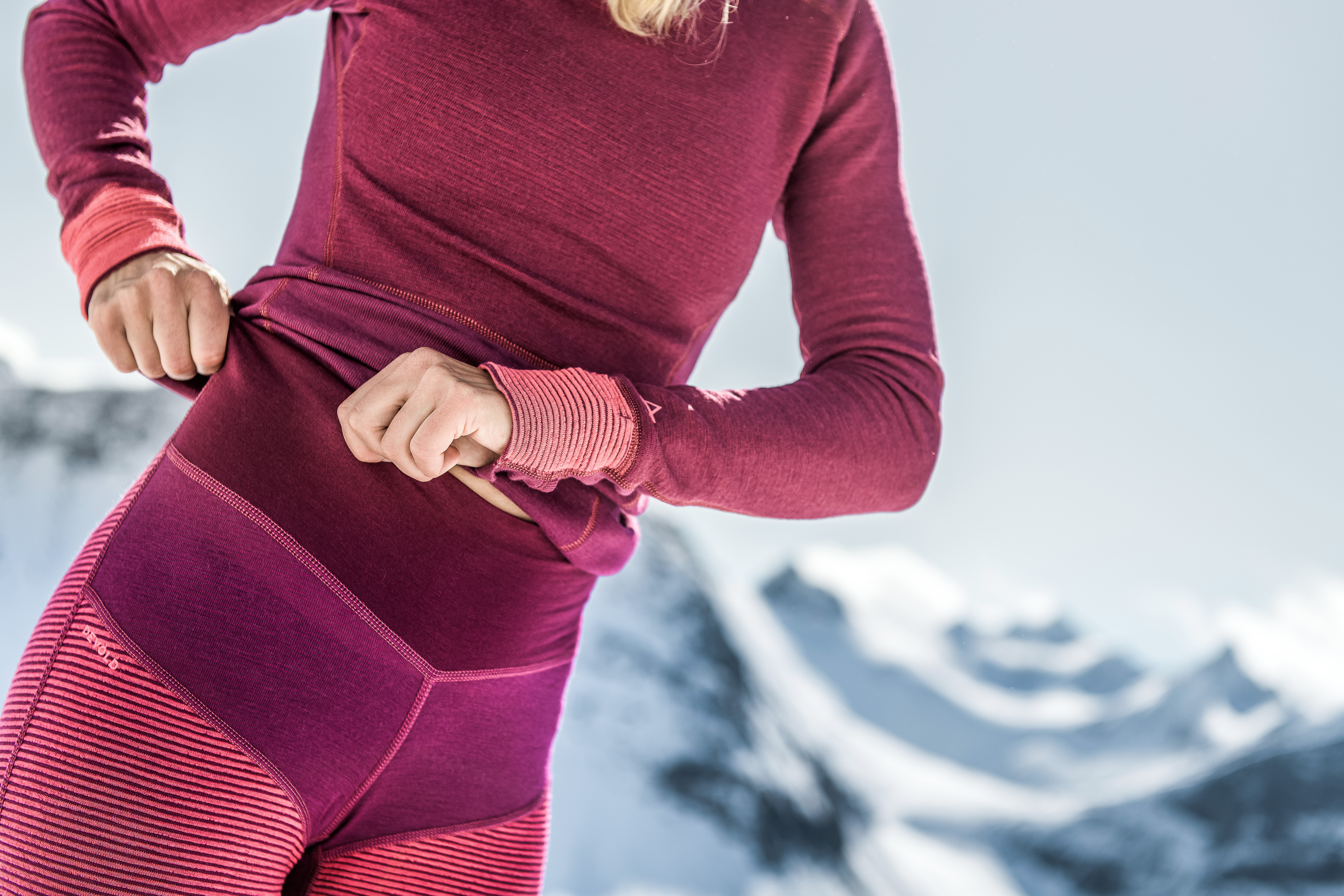 Flip it when the weather changes
Tuvegga Sport Air is one of Devold's foremost innovations in recent years. The wool baselayer is unique in its category, and there is no other similar. It is knitted with two different sides, where one side provides a greater degree of insulation than the other - allowing you to adjust the need for clothing according to weather conditions with one and the same garment.

- The idea actually came from down jackets, where the elasticity of the down gives room for more air. We started thinking about whether we could do something similar with wool. In Tuvegga Sport Air, the rib knit works in the same way, it traps air between the ribs which provides increased heat. This is a unique Devold garment, and therefore it is extra fun for us at Devold that we are rewarded with such an important award, says Camilla Pihl Raugland.