Woollen undergarments are at the heart of the Devold range
Staying warm is key: from the inside. We've therefore developed woollen undergarments that keep you warm in extreme conditions, insulate you from moisture, and help you stay dry and cool when the temperature rises. No matter how thick, the garments are always lightweight.
To make the most of your outdoor activities, it's important to pick the right clothing for the activity and conditions. Below is an overview of what we can offer: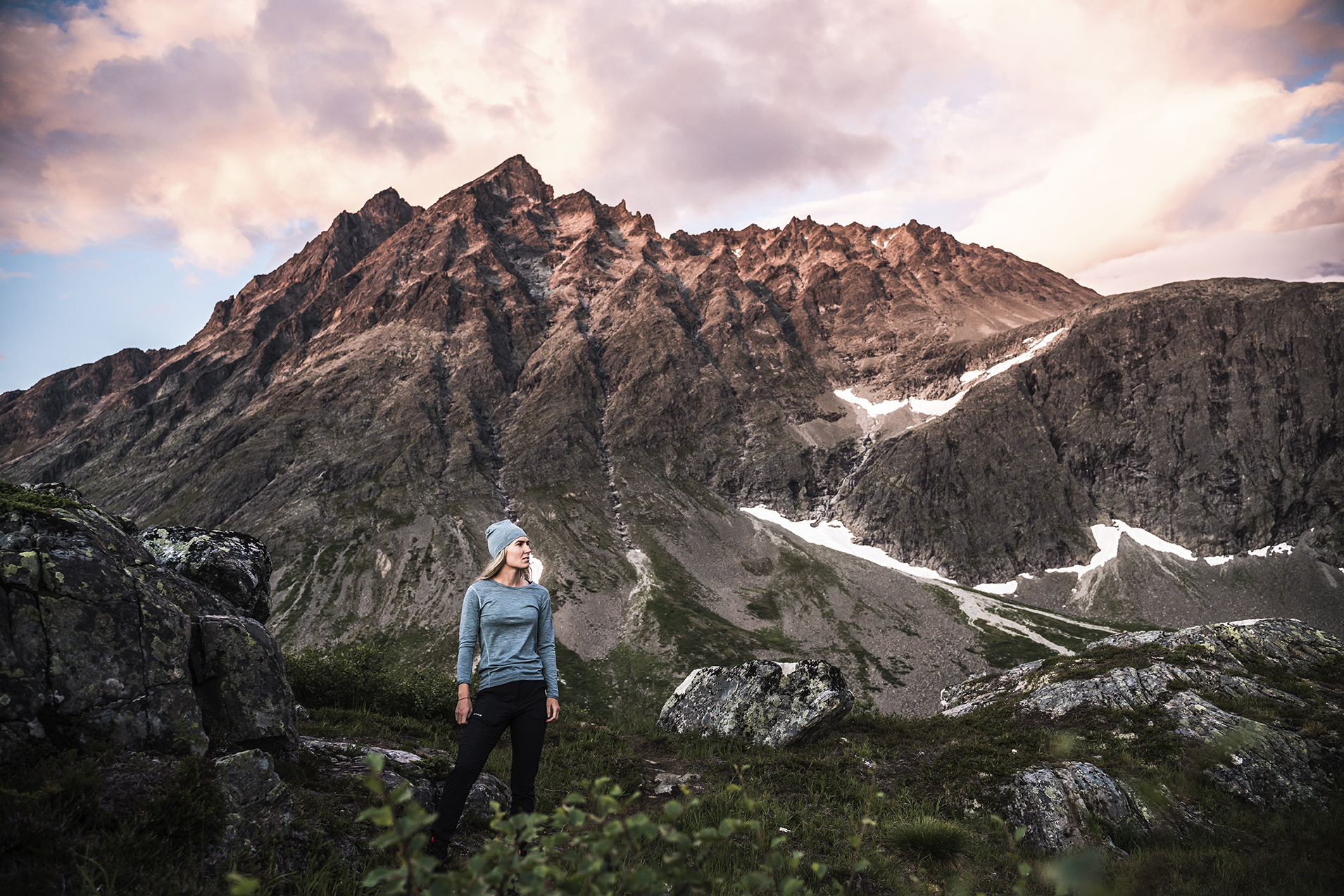 Lightweight garments for warmer days
Devold® Breeze are soft and lightweight garments, designed especially for the days when you need ultra-light clothing that's breathable and helps to regulate your body temperature. These garments are made from 100% fine merino wool. Breeze can replace the cotton T-shirts and sweaters that you wear on a daily basis. These lightweight, airy garments do not need to be washed as frequently as cottons and synthetic fabrics.
Facts about wool: Did you know that odours do not cling to wool like they do to synthetic and cotton fabrics? If your woollen garments are sweaty, hang them out to air instead of throwing them in the washing machine. Stains are easier to get out of woollen garments than other materials, so they just need to be washed gently to remove stains.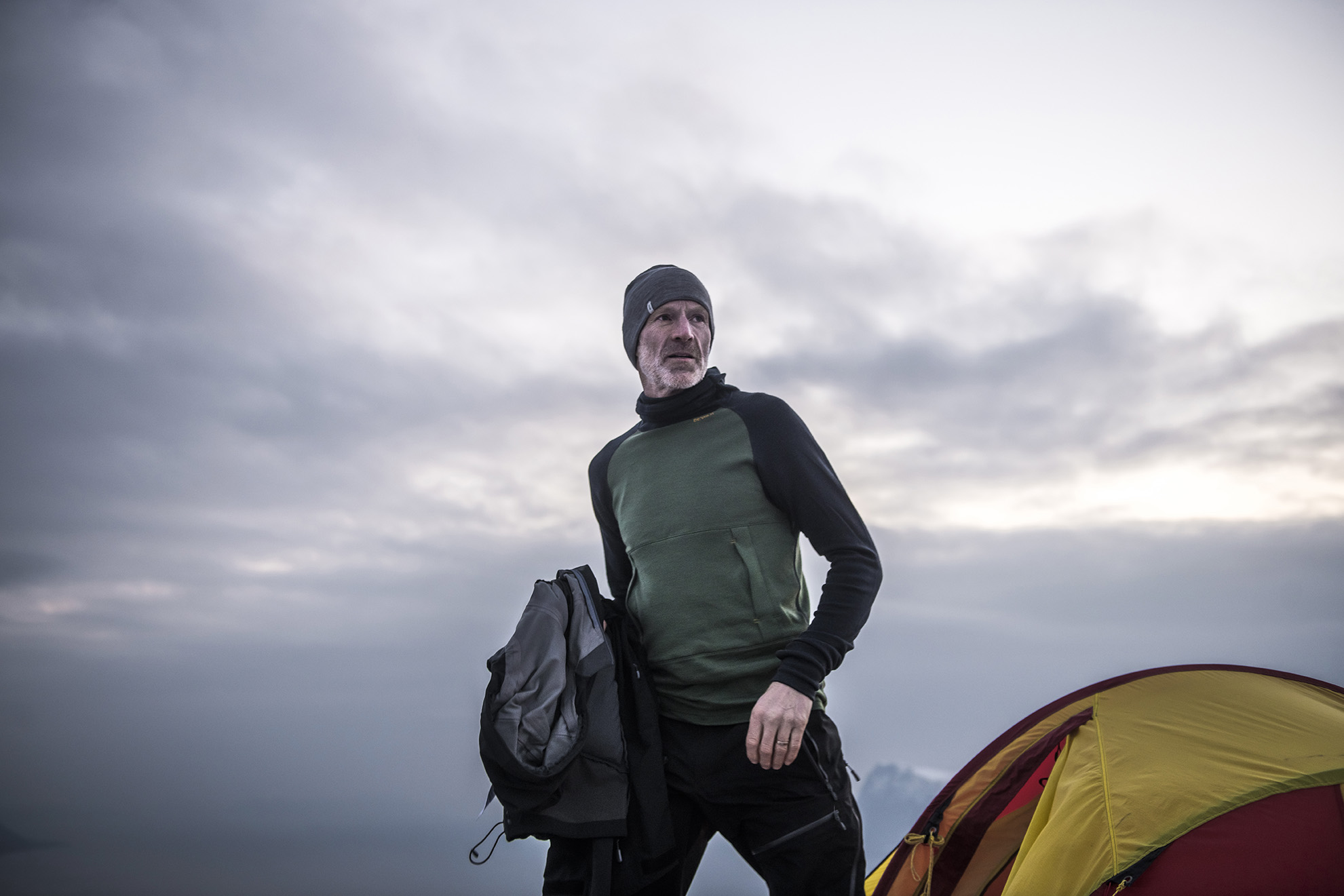 Developed especially for extreme conditions
Devold® Expedition is two-layer woollen undergarments for extreme weather conditions, and has been tested on a number of polar expeditions. The inner layer is 100% merino wool, while the outer layer is 90 % aquaduct-treated merino wool, combined with 10% polyamide to increase durability. Expedition series provides plenty of insulation, along with unique moisture-wicking properties. Aquaduct treatment in the outermost layer enhances the wicking of moisture from the body to the outer surface, where it quickly evaporates.
Facts about wool: We use minimum amounts of synthetic materials in a few garments, for one purpose: increased durability. Wool is a sensitive material that will undergone wear, over time. In series designed for expeditions and long trips, when weather conditions are extreme and the number of garments has to be kept to a minimum, 10 % polyamide is used, to ensure that the garments are more resistant to wear. The inner layer of 100% merino wool also means that the clothing can be used again and again without sweaty odours.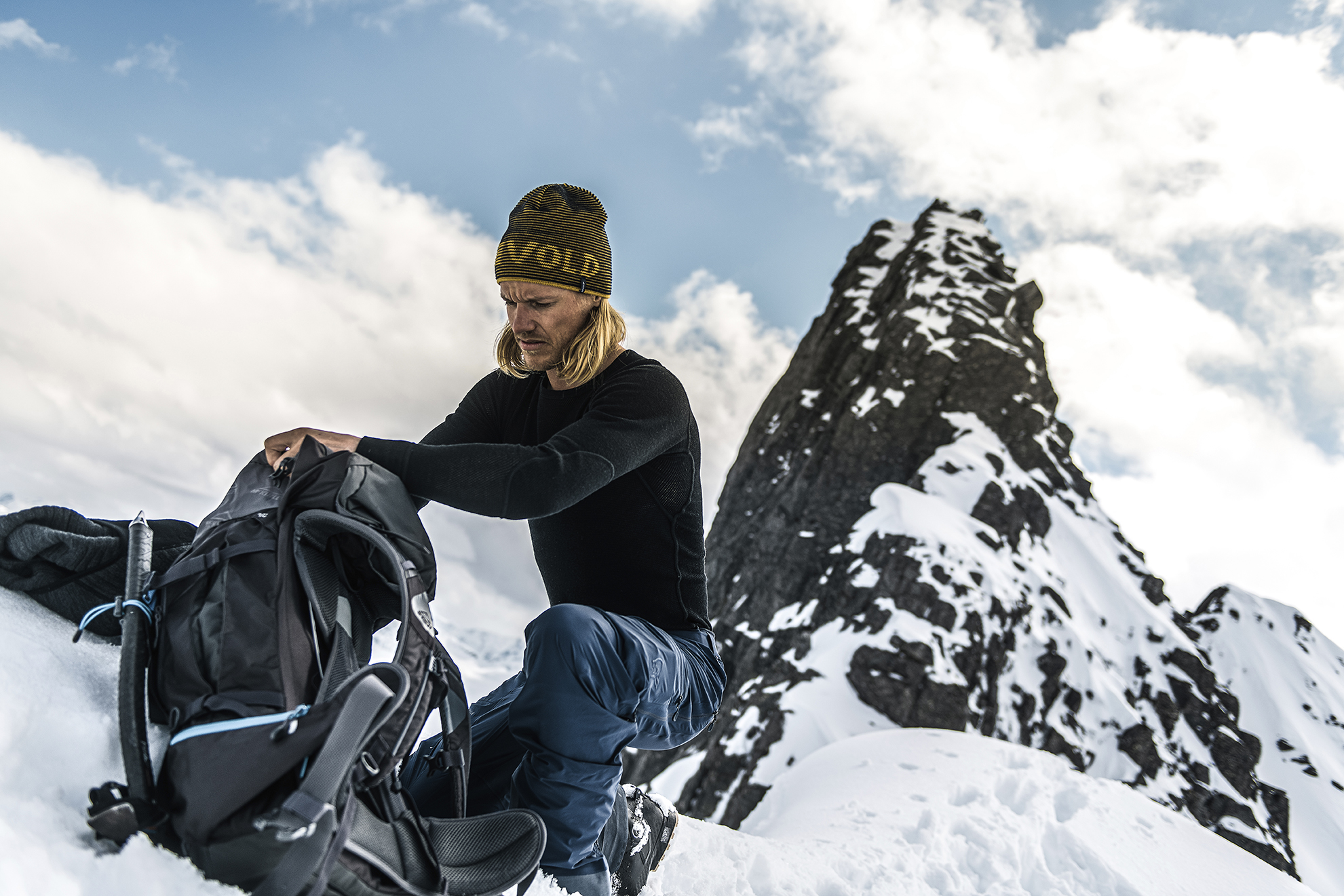 Freerider's favourite
Devold® Wool Mesh collection is designed for high-intensity activities that make high demands of moisture wicking, weight and breathability. The garments consist of 100% wool mesh, are highly elastic and have smart ventilation opportunities, such as a longer zipper that opens at both ends, for flexible ventilation.
The wool mesh dries quickly, pressing excess heat and moisture from perspiration away from your body. When the temperature drops, the mesh provides good insulation via the air pockets arising between the skin and the insulation layer. Smart zippers in both the upper and lower garments allow for extra ventilation.
The series includes zip on/off capri trousers, which makes it possible to change without removing skis and shoes, as you can just zip them off and put on dry undergarments. A longer zipper in the zip neck, with an opening at each end, gives flexibility when you need air. Devold Wool Mesh is perfect for mountaintop tours in the winter, when there is focus on temperature regulation and low weight.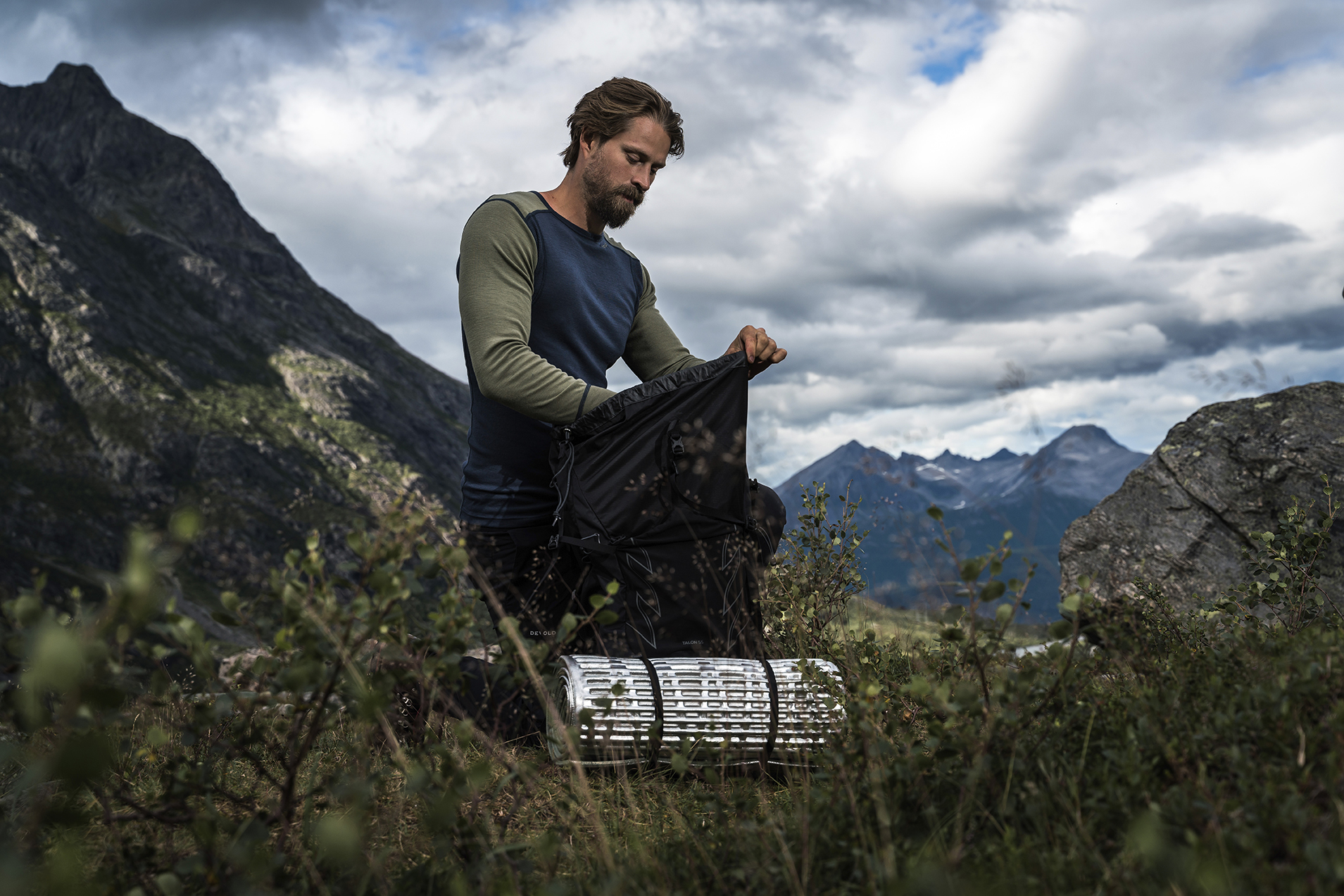 When you're heading for the summit
Devold® Hiking is the favourite for the mountains, all year round. Soft and lightweight garments knitted in 100 % fine merino wool, with good insulation properties and very good breathability. Hiking garments have strategically positioned mesh panels, to ensure optimum ventilation. The garments fit snugly to the skin, and the chafe-free seam construction optimises comfort if you're carrying a backpack. These are the undergarments to pick for regular mountain hiking, and they are also recommended for canoeing, climbing, cycling or snow sports. The Devold Hiking collection is recommended by DNT (the Norwegian Trekking Association).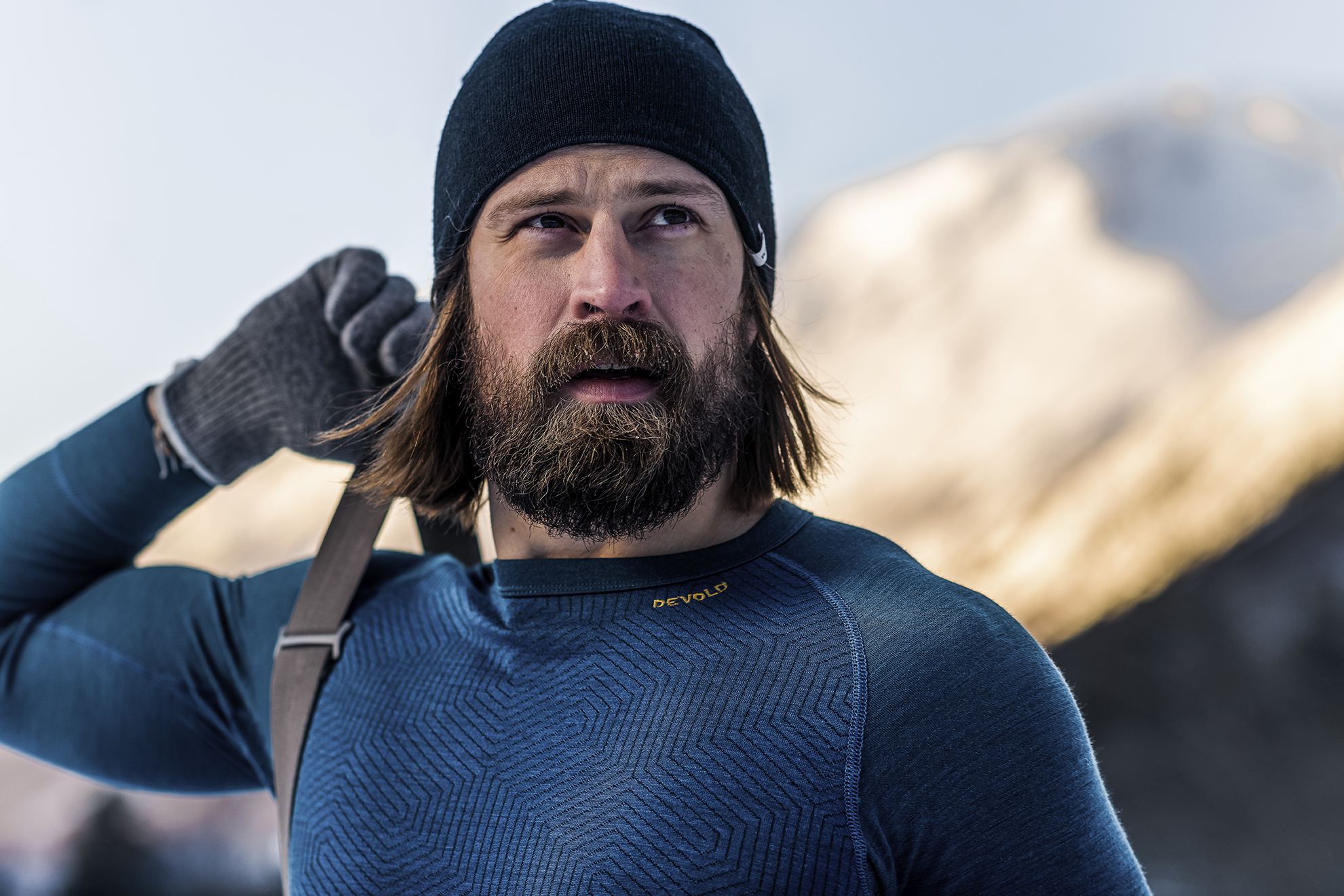 Perfect for the snow - organic, warm and non-itchy
Devold® Duo Active is a collection of upper and lower garments in two layers, where the ThermoLite inner layer is guaranteed to be non-itchy, with optimum moisture-wicking properties. On the outside, the organic wool from Argentina has unique insulating properties that keep you warm even if you get wet. Perfect for adults and children with sensitive skin, and for anyone that enjoys being outdoors in cold winter conditions.