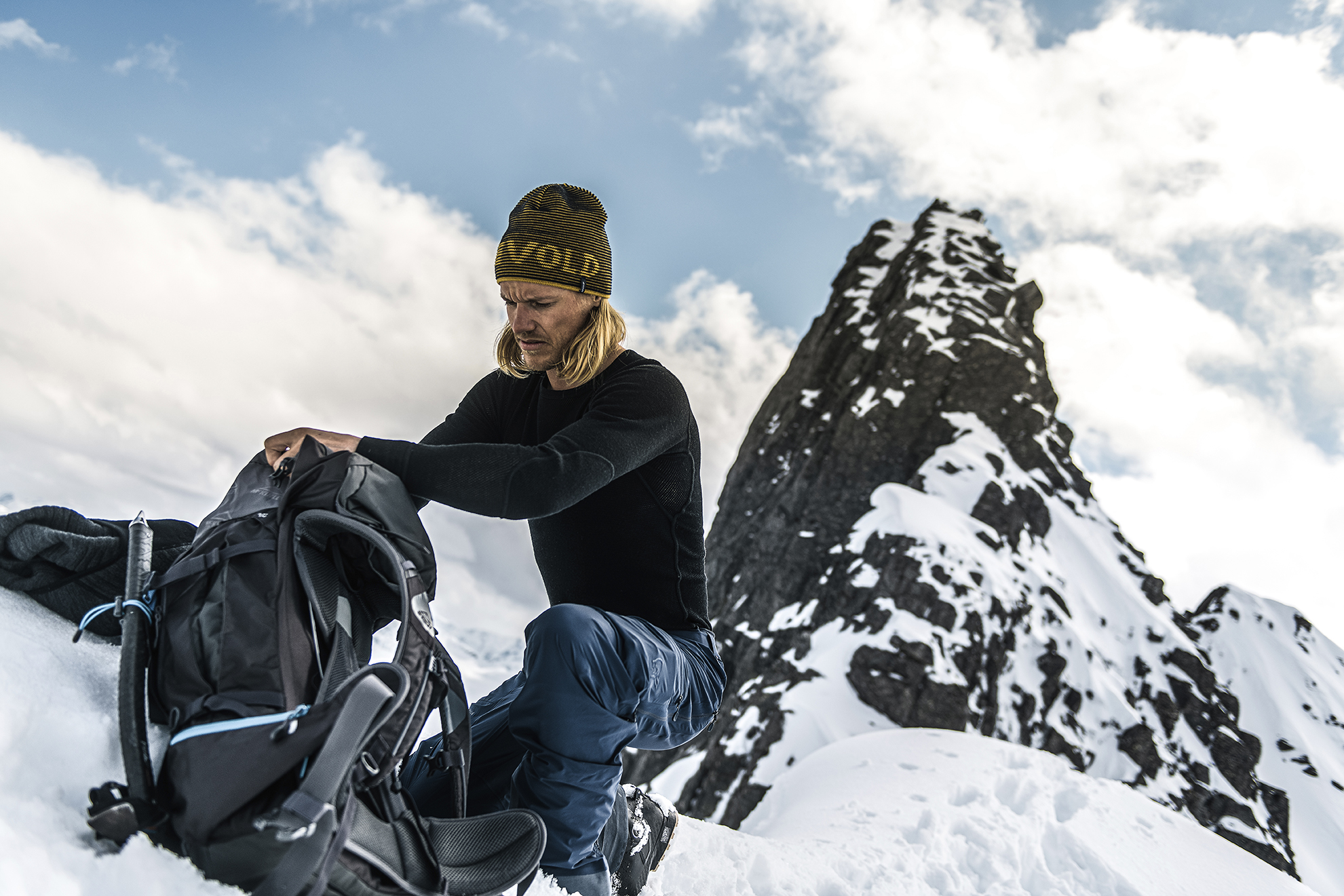 Base layer
The inner layer ought to be thin and tight-fitting. It must quickly wick sweat away from the skin and out to the middle layer, so that the wearer stays dry, warm and comfortable. Wool is the best option for most people, as it has naturally good moisture-wicking properties, and retains the heat even if it gets wet.
Recommended base layer from Devold®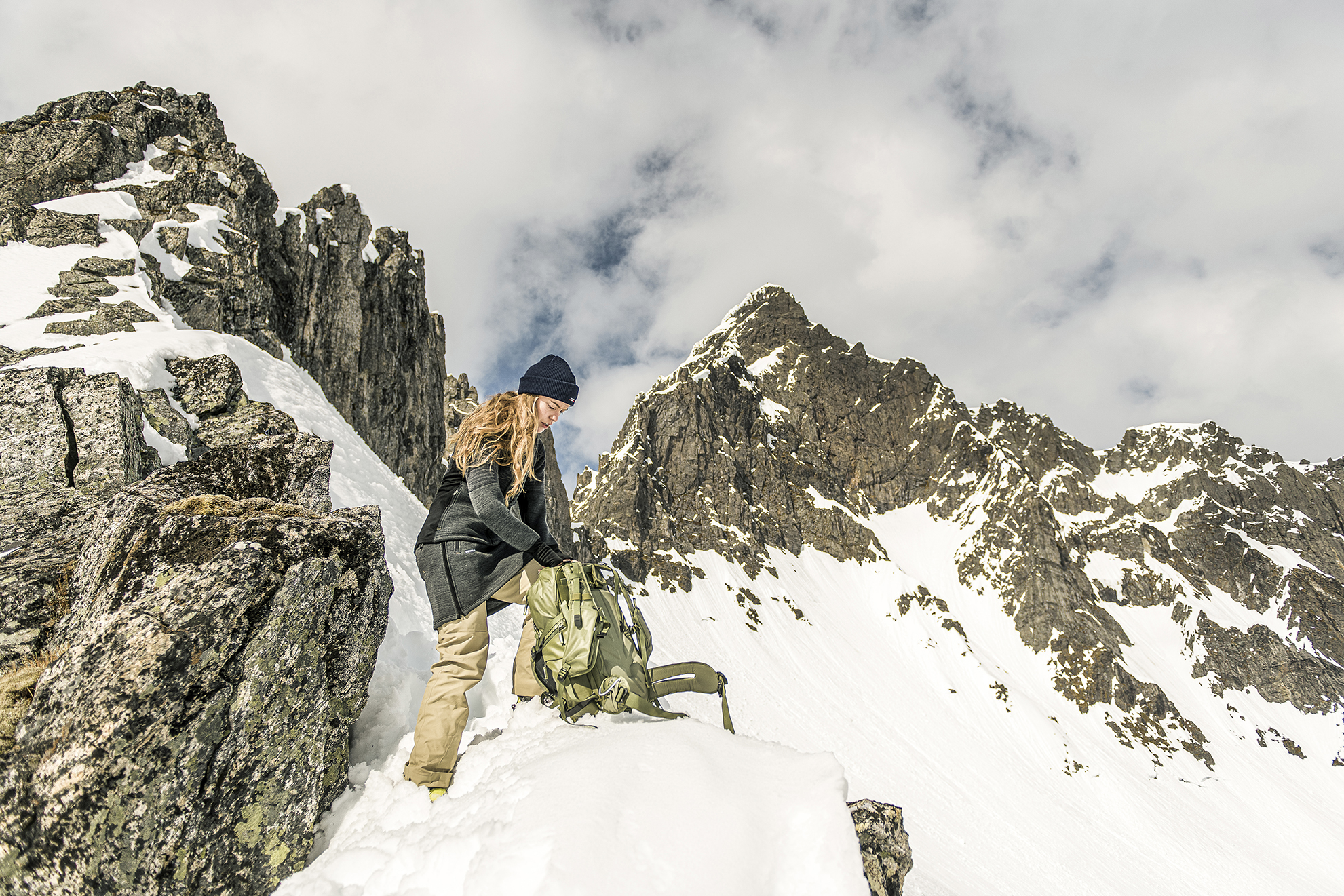 Middle layer
This layer has two functions: To keep you warm and to transfer moisture and excess heat away from the body. The middle layer should be more loose-fitting and bulky than undergarments, since it is very important that this layer forms a gap between undergarments and outerwear. A loose-fitting middle layer also provides better moisture-wicking through air circulation. We recommend the Devold Thermo jacket. Devold Expedition can also be used as a middle layer, on top of a thinner woollen top, on trips with a higher activity level.
Recommended middle layer from Devold®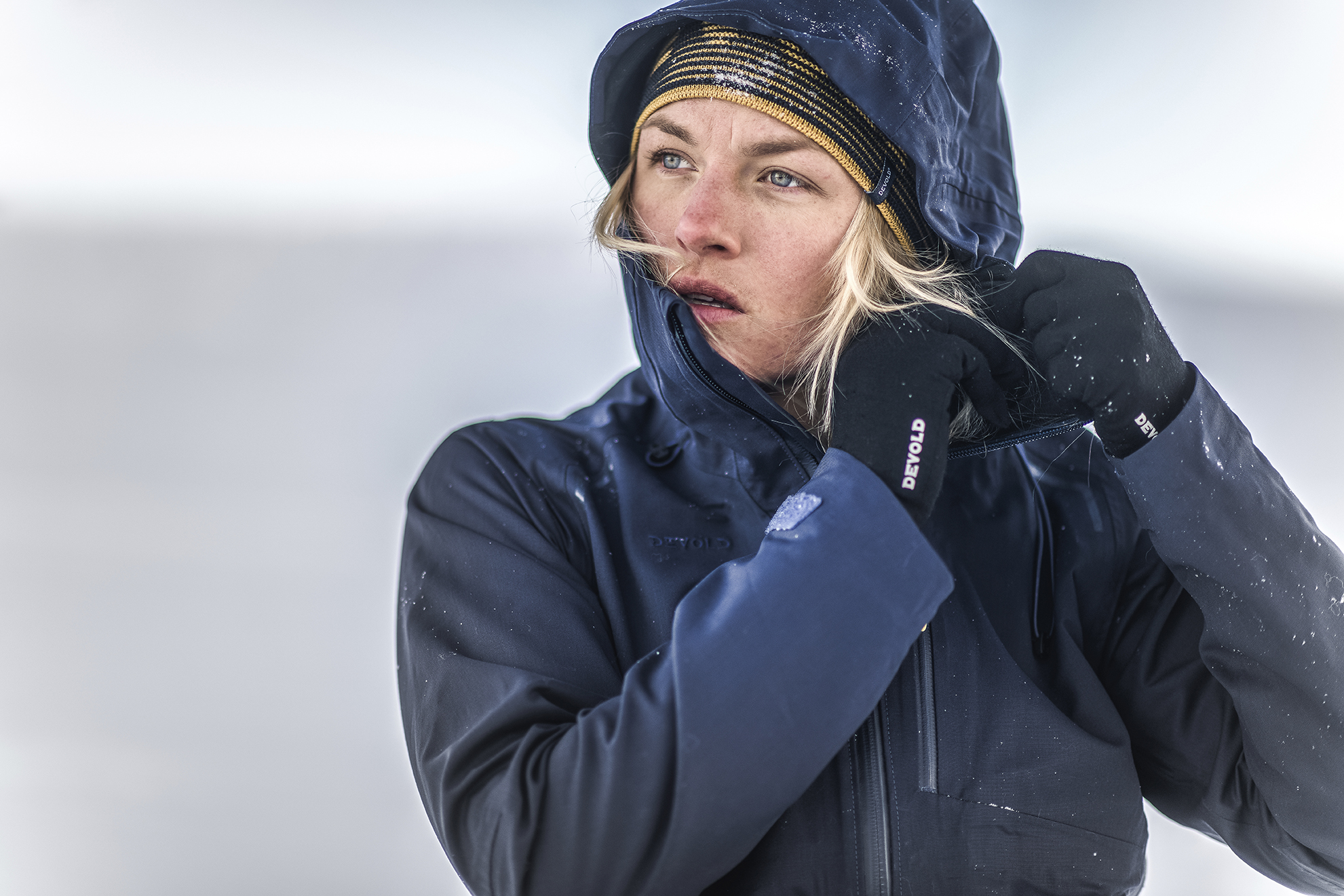 Outerwear
The outerwear layer is often referred to as the shell clothing. This layer must keep weather and wind out, while wicking away moisture. Choose breathable materials that are water-repellent and have sufficient ventilation possibilities. Good outerwear has a membrane that lets moisture out, but not in.
Recommended outerwear from Devold®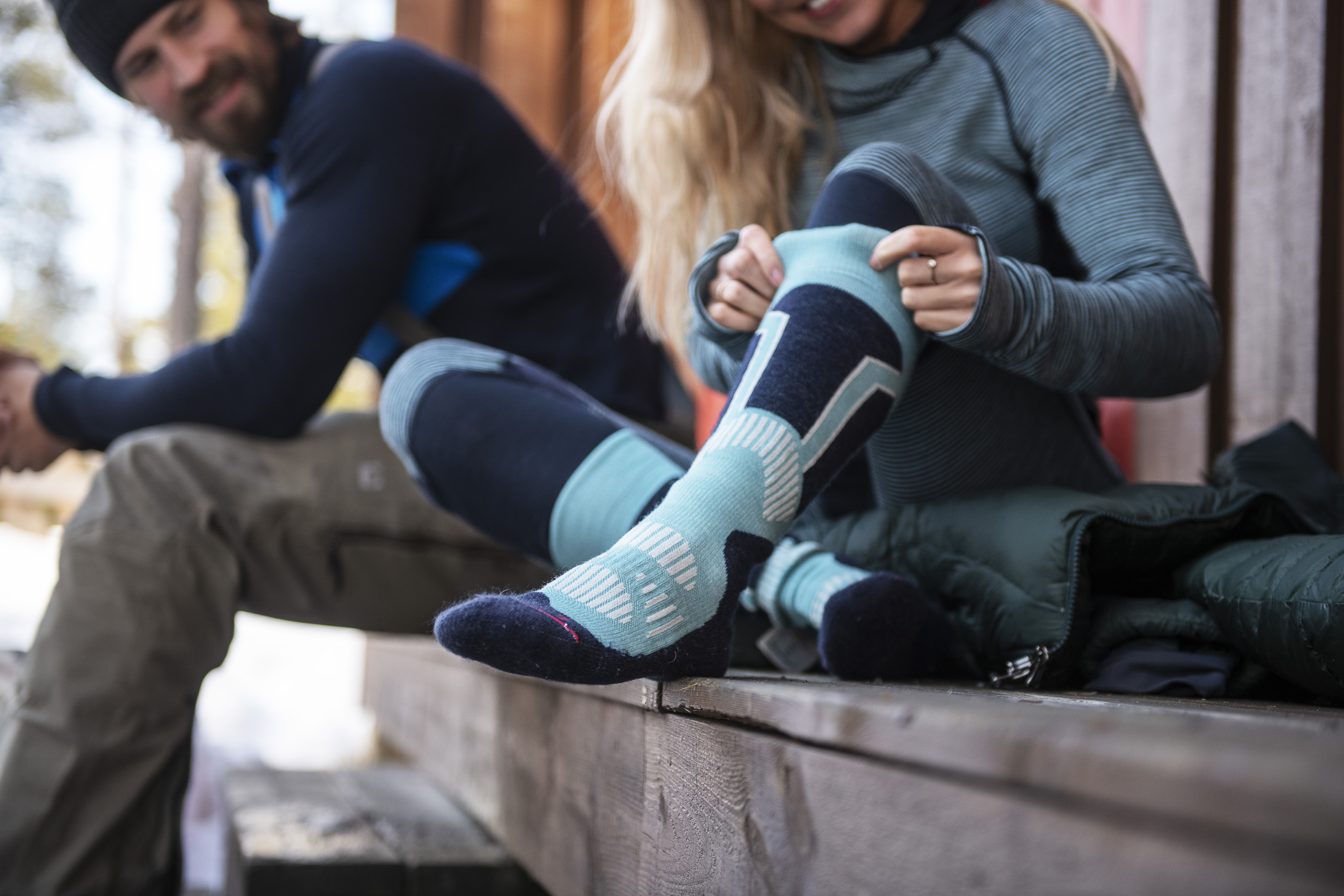 Socks
The hiking sock should have wool as its main fibre, as wool retains heat even if one gets wet. Devold has a number of woollen socks for different applications. Most of them are adapted to right and left foot, have a y-heel, and a Pique knitted instep shape, which means that the sock sits well on the foot and does not chafe. Check out our Outdoor sock and Cross Country Sock or Alpine Sock for skiing trips. Also try our new compression sock with 47% Merino wool; Compression Sport sock.
Recommended socks from Devold®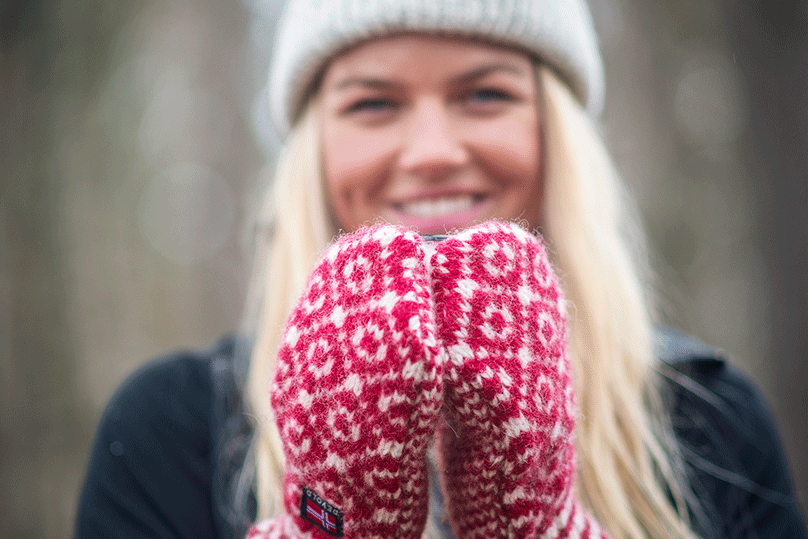 Accessories
Mittens and gloves
An inner layer of wool can work wonders beneath wet mittens. Keep your hands warm by using Devold Glove.
Recommended gloves and mittens from Devold®
Beanies
The body will always sacrifice the feet and hands in order to maintain the temperature in the head and brain. Therefore, the head is the most important part of the body to keep warm. A beanie can also be used to regulate body temperature when one is out hiking. All beanies from Devold® are either knitted or crocheted in wool, and therefore possess all the properties that wool has. They remove moisture from the head, and move it towards the outside of the beanie, where the moisture evaporates. Even if the beanie gets wet, it will remain dry and comfortable, will breathe, and retain the heat well. Find your own favorite here.
Recommended beanies from Devold®