Børge Ousland
Devold ambassador
Born

1962

Home base

Oslo

Work

Professional polar explorer, adventurer, lecturer, diver

Favorite place

Mannshausen Island

Instagram
The expedition had no chance of success. The biting cold and the bleak darkness made reaching the North Pole in winter inconceivable.
However, on 23 March 2006, Børge Ousland and Mike Horn reached that very goal. One-man expeditions across the North Pole and the South Pole. All by themselves, from coast to coast, across both the Arctic and the Antarctic. His many, almost impossible, expeditions have made Børge Ousland one of the greatest polar trekkers of our time.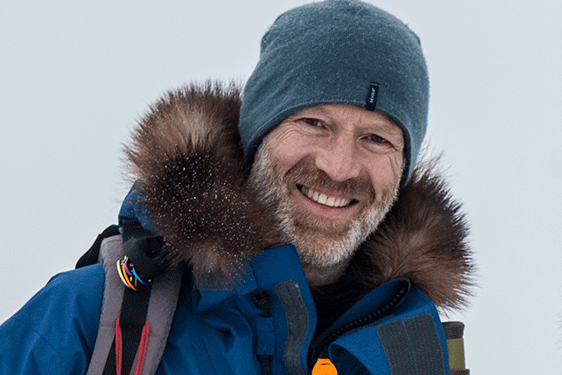 I can spend several months trekking wearing the same woollen garment. It provides steady insulation at every stage of the expedition. If I'd used cotton or synthetic fabrics, they'd have rotten on my body.