Jørgine "Funkygine" Vasstrand
Devold ambassador
Born

1989

Home base

Jessheim

Work

Favorite place

Instagram
Jørgine Massa Vasstrand, perhaps best known as Funkygine, is one of the world's most inspirational exercise bloggers and calls the same place home as Devold.
Jørgine grew up wearing woollen underwear and her grandfather's Islender sweater as outerwear. She's constantly on the go, taking with her what she needs to keep her body going.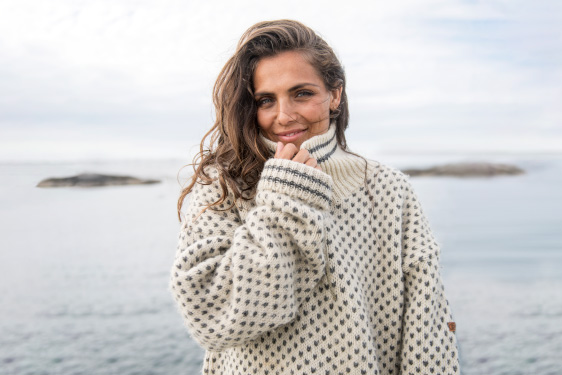 I come from a family of 15 cousins who each handed woollens down to the next in line. I've always been given Devold jumpers and long underwear. But my favourite Devold garment was probably my grandfather's Islender sweater. I used to slip it on every time I went out to the privy next to our cottage at Strandafjellet. I remember the sweater reached down to my knees.
Funkygine´s favorites for kids