Ole-André Skotte
Devold ambassador
Born

1989

Home base

Sunnmore Alps

Work

Social educator

Favorite place

Fjellsaetra

Instagram
Ole-André Skotte was practically born with the board underfoot and relies on powder.
This famous freeride skier from Sykkylven longs for the mountains all year round – whether snow-covered or standing bare – and always with a Devold garment next to his skin.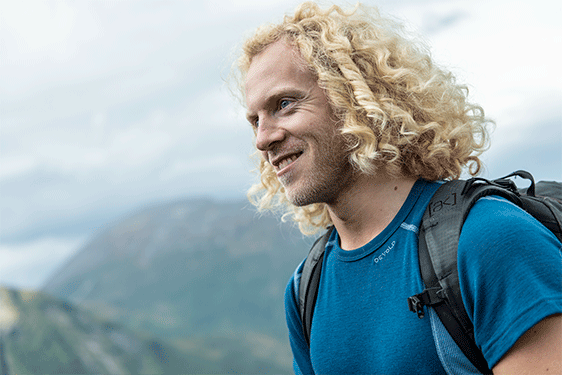 I remember the first time I heard the word 'flow'. It's hard to describe that feeling. It's just you and nature all around. You become one with nature. As if nothing existed before or after.
Other inspiring ambassadors